A hymn text for carolling and to be sung during the Twelve Days of Christmas and at New Year's. This text is most usually sung to the English tune "
FOREST GREEN
"

as arranged by Ralph Vaughan Williams in
The English Hymnal and The Hymnal 1940.
Some parishes sing my hymn text to George Frederick Handel's tune CHRISTMAS (No. 577 in The Hymnal 1940) by doubling the fourth and eighth line in each stanza.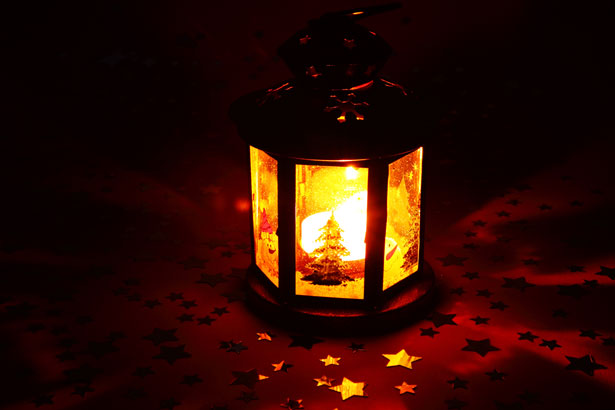 NOW LIGHT YOUR LAMPS
Now light your lamps, ye Christians wise
and gather 'neath Christ's Star.
The Light of lights, the Prince of Peace
has come here from afar.
No warrior he, the Word made flesh,
the servant of us all,
the Child whose breathing brings us peace,
whose heartbeat saves us all.
God's mother's face reveals his light
as moon shines by the sun,
And Joseph's eyes filled full with joy
gleam bright with God's own Son.
O Christ our God, true face of God
now cradled in their arms,
O please accept what gifts we bring:
our hearts, our minds, our love.
Child Jesus, hear our fervent prayer
for peace to reign on earth,
for great and small, for rich and poor,
for each to know their worth.
Though fallen be the human race
and sin and hate abound
give peace to all for in each face
thy image still is found.
O sing, you blessed company
of faithful people, Sing !
for God the Child whose very light
demands the darkness flee.
O Trinity of endless light,
with love our praise we bring
where Wisdom found a cave for house
to bring forth earth's true king.
Copyright © 2007 Vincent Uher
Suggested tunes:

Forest Green

, Winchester Old (see below)
vincentuher3 at gmail dot com
Click on the hymn image above
for a larger version for viewing and printing