+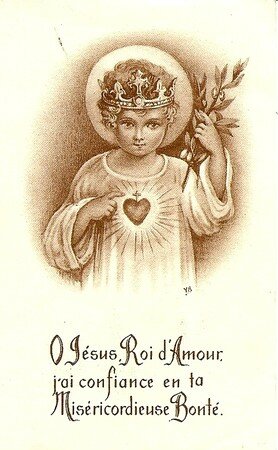 A brief but beautiful little book on the Holy Name of Jesus is available for reading on the internet at the
Cukierski Family website
. The book entitled
The Wonders of the Holy Name
by Fr. Paul O'Sullivan, O.P. is well worth a read as we approach Candlemas this Sunday.
Contemplating the Holy Name of Jesus saves lives ... and souls.
Candlemas is the closing of a liturgical cycle that began with Midnight Mass on Christmas Eve, and it is the feast when the Child Jesus was presented in the Temple in Jerusalem and the Blessed Virgin Mary accomplished her Purification after Childbirth.
By the way — be sure to have your priest bless your devotional candles this Sunday on Candlemas!
Most Holy Name of Jesus, defend and protect us.
+