+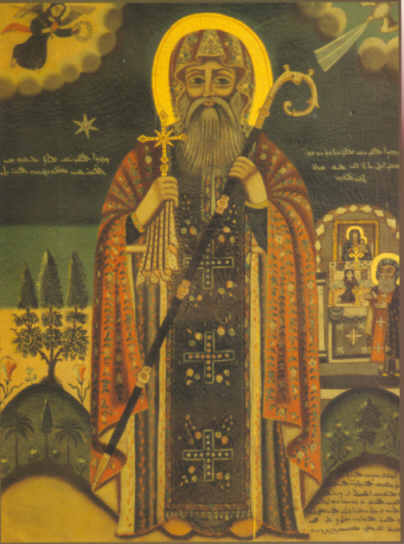 St. Jacob of Serugh
I am reading once again
St. Jacob of Sarug's metrical (!)
Homily on the Transfiguration of Our Lord
.
An excellent translation
by

Thomas Kollamparampil
is available
from Gorgias Press
.
All who study the Transfiguration would read this metrical homily if I were the magister of the discipuli. It is a thin book containing both the English and the Aramaic, and I highly recommend it to all.
[The Syriac Orthodox Church has an Anaphora of St. Jacob of Sarug whose author is identified as the great saint himself.]
+